Rhodes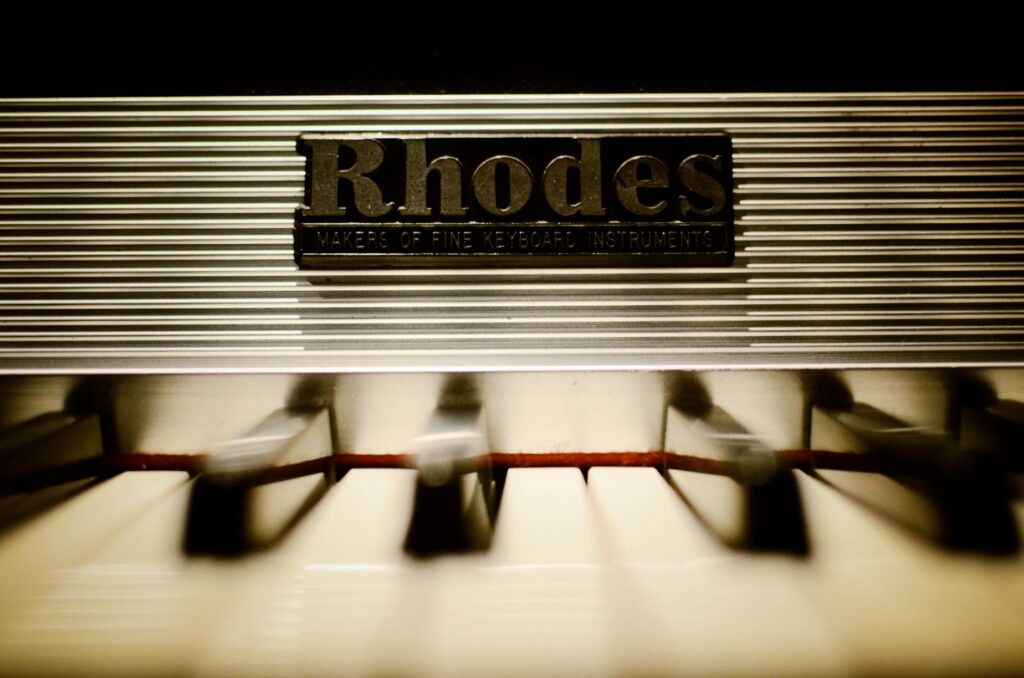 Rhodes Mark I, photo by Jean Kapsa
I recently got a call from Dan Goldman, Rhodes CPO, who informed me that I had won the 'Win a Rhodes MK8/75AE Piano' competition! This amazing and unexpected news means that in a few months, I will be delivered a limited edition (only seventy-five) of the brand new Rhodes MK8 piano. I am very grateful to the Rhodes team for this incredible gift; the opportunity of having this instrument at home will definitely change my way of working on music. I can't wait to experiment, play and record with this stunning instrument. You can also expect me to post some clips on Instagram / Youtube in the future.
Many improvements and great features have been announced and detailed for this new model1; before having the chance to play it, I thought this was a good time to share how I grew up with the sound of the Rhodes.
Way before I even played a Rhodes piano for the first time, I remember being moved by its sound around 1995 when I was ten years old and started listening to the Blues Brothers and Ray Charles (whom I saw performing live in 1999 at Crest Jazz Festival in France), and later, between 2000 and 2005, with french musicians Ludovic Navarre (aka St Germain), Erik Truffaz, or Wise band (led by Robin Notte, who later became a friend). As I grew up listening to different things, my ears finally got acquainted with many other artists playing the Rhodes.
Around 2007, I had a first opportunity to play a Rhodes Mark I, that belonged to a friend who brought it to a jam session. I remember finding the sound beautiful, and that I had to adjust a bit my playing and my voicings, because it didn't react the same way as an acoustic piano. The dynamic range was different, the touch was also different, with wobbly keys bouncing in a loosy way, but still kind of facilitating the phrasing. In 2010, for the first album of the Benoit Berthe Quartet (with Nicolas Charlier and Zacharie Abraham), we used a Rhodes MK1 for a piece called Checkpoint. The next time I could play one was in 2012, we recorded a demo with a quintet in Paris (with Gautier Garrigue, Florent Nisse, David Enhco and Romain Cuoq) and the studio only had a MK1 as a keyboard instrument. The last time was in 2019 for a session in the studio of drummer Anne Paceo, with Rashan Ahmad, Benoit Lugué and Arnaud Desprez.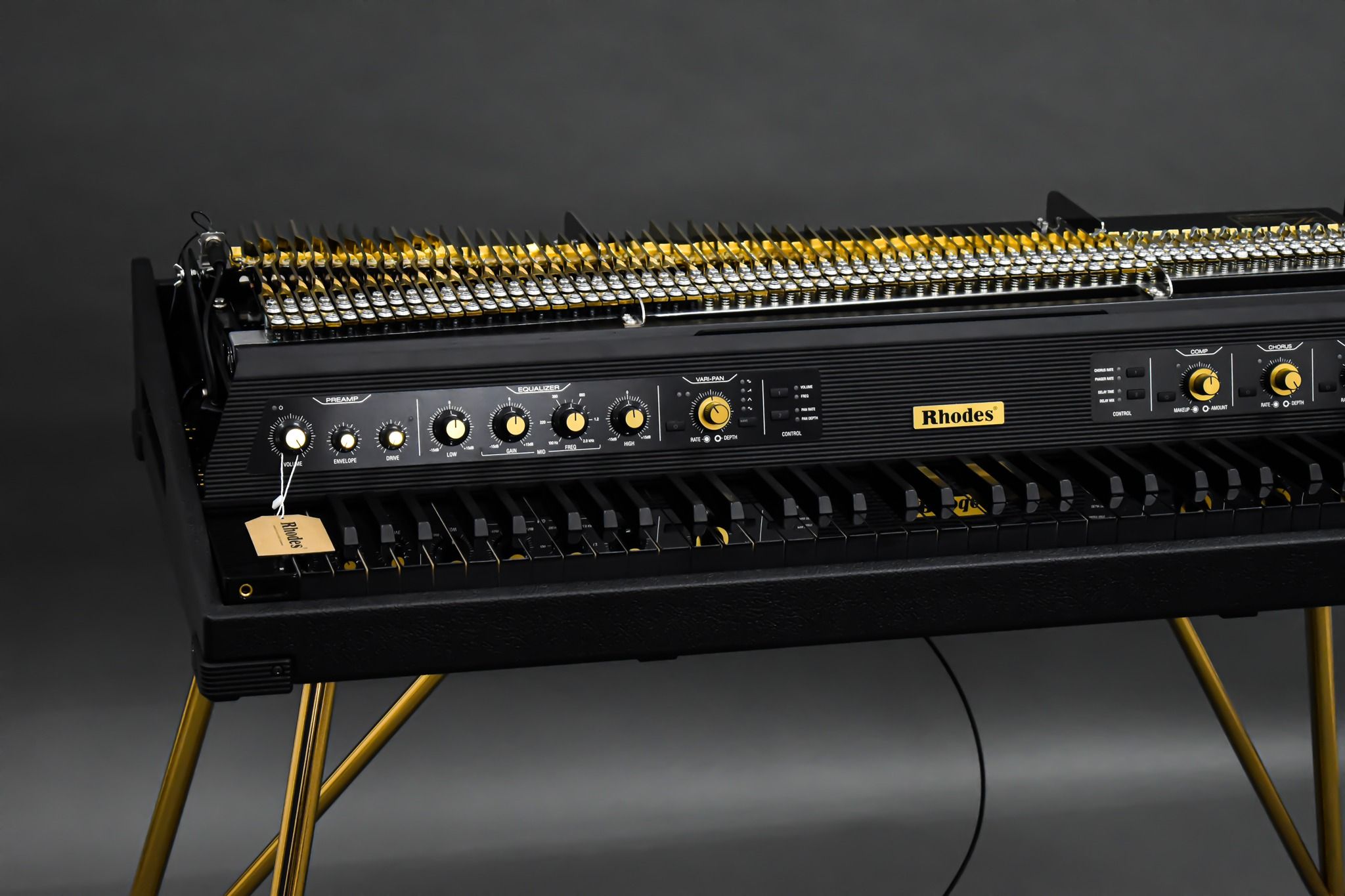 Rhodes MK8/75AE Limited Edition Piano
Below is a non-exhaustive list of songs/albums with Rhodes piano on it, that I enjoyed listening at some point, in no particular order:
Walter Smith III — Kate Song (Robert Glasper on the Rhodes)
Uri Caine — Our Hour
Miles Davis — In a Silent Way (Chick Corea, Herbie Hancock and Joe Zawinul on the Rhodes)
Chris Potter — Rumples (Craig Taborn on the Rhodes)
Bill Evans — The Bill Evans Album
Keith Jarrett and Jack Dejohnette — Ruta and Daitya
Paul Simon — Still Crazy After All These Years (Barry Beckett on the Rhodes)
Herbie Hancock — Actual Proof
The Doors — Riders on the Storm (Ray Manzarek on the Rhodes)
Erik Truffaz — Bending New Corners; The Dawn (Patrick Muller on the Rhodes)
Robert Glasper — Riot
Chick Corea — Return to Forever
Wise — Le Troisième Homme (Robin Notte on the Rhodes)
The Blues Brothers & Ray Charles — Shake A Tail Feather
St Germain — Deep In It (Alexandre Destrez on the Rhodes)
The Beatles and Billy Preston — Get Back
Brad Mehldau — Will You Still Be Mine (bootleg recording with Brad Mehldau on the Rhodes)
---
Notably the keyboard is manufactured by Kluge Klaviaturen GmbH (Steinway, Bösendorfer, Fazioli…).↩︎