Le morceau Hammers joué à quatre mains avec Nils Frahm, le 2 juin à la Cité de la Musique (Philharmonie de Paris) dans le cadre du festival Villette Sonique.
Quelques chroniques du concert : ici, ici et ici. Et la rencontre de la veille.
C'est entouré de deux pianos, d'un clavier Rhodes et d'un synthétiseur que Nils Frahm s'est emparé de la grande salle de la Cité de la Musique. Pendant près d'une heure et demie, le pianiste jonglera entre ses claviers pour faire résonner la salle au son de ses pièces, entre classique et ambient, avant d'être rejoint sur scène le temps d'un morceau par le français Jean Kapsa. « J'étais à une Soirée de Poche de la Blogothèque hier quand j'ai entendu quelqu'un jouer du piano » expliquera Nils Frahm, « je me suis tout de suite demandé : qui joue ça ? Il est bien meilleur que moi ! On a discuté un peu et je lui ai proposé de se joindre à moi ce soir ». Sans répéter, les deux pianistes improviseront à quatre mains en b mineur.
On monday night, as we were cleaning the apartment where Real Estate just played in, Nils Frahm came to say hello and have a beer with us. Our host Jean was playing the piano. Nils sat next to him, and they began improvising this piece of music. They never met before. Just after this, Nils invited Jean to join on him on stage the next day at La Cité de la Musique. And below is the film of their first piece improvised together. The moment when the story began… Beautiful story, thank you Nils, thank you Jean.
La Blogothèque, 3 juin 2014.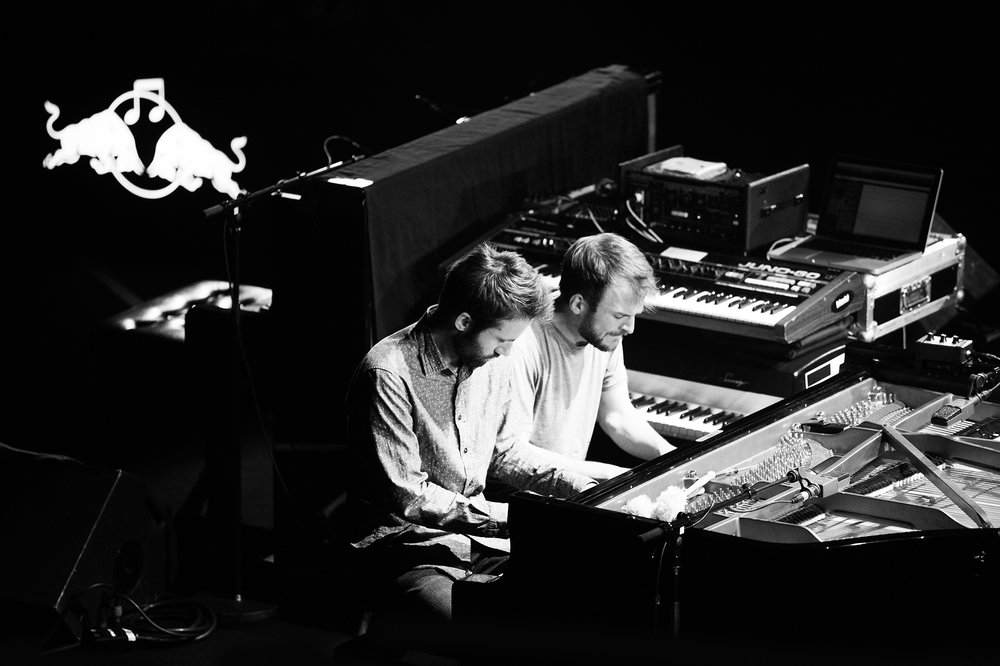 Nils Frahm et Jean Kapsa en concert au festival Villette Sonique à la Philharmonie de Paris